Our hearts are in the right place – and that place is right here in our community. As a company, we regularly contribute time and resources to professional and charitable groups such as chambers of commerce, non-profit organizations and strategic volunteer initiatives. Here are some of the ways we've rolled up our sleeves to serve the people and causes in the area.
Elaine Lyerly – CEO and President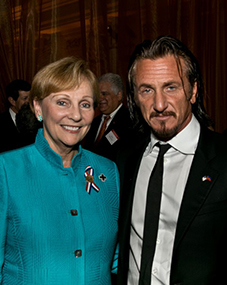 Elaine received the Harriman Award for Distinguished Volunteer Service, which is the highest national honor given by the American Red Cross. She served as vice chair of the National Board of Governors of the American Red Cross where she oversaw communications, fundraising and government relations. She co-chaired a national task force on Non-Episodic Fundraising, served as the chair of the National Red Cross Convention and served on the search committee for the national CEO. As former national chair of the Red Cross Tiffany Circle National Council, Elaine led the most successful major gifts program in Red Cross history. She currently chairs the Tiffany Circle International Council. She has served in leadership positions on numerous civic and professional boards. Elaine is also in demand as a professional workshop leader and speaker and routinely makes presentations to business and civic leaders. For fun, Elaine paints furniture and about any other object that doesn't move and looks interesting.
Melia Lyerly – COO and Executive Vice President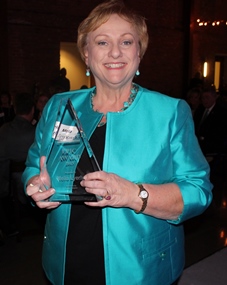 Melia received the coveted Epic Award for her business skills in leading the Montcross Chamber of Commerce's most successful membership drive. She currently serves on the organization's Board of Directors and is the chair-elect. Melia has been involved with the National Kidney Foundation since 1993 and served as Chairman of the Board of Directors of the National Kidney Foundation of North Carolina for two separate two-year terms. During her extensive service, she served on various national committees, including Chair of the National Communications Committee, Chair of the Fundraising Workgroup, Affiliate Relations Committee, the National Leadership Committee and the Nominating Committee. Melia also served on the Graphic Arts Advisory Committee of Central Piedmont Community College. She is in demand as a speaker on numerous industry topics – from advertising to marketing. To feed her creativity and work out her frustrations, Melia hammers on metal to create beautiful jewelry, which is sold in a number of gift shops, including Daniel Stowe Botanical Garden.