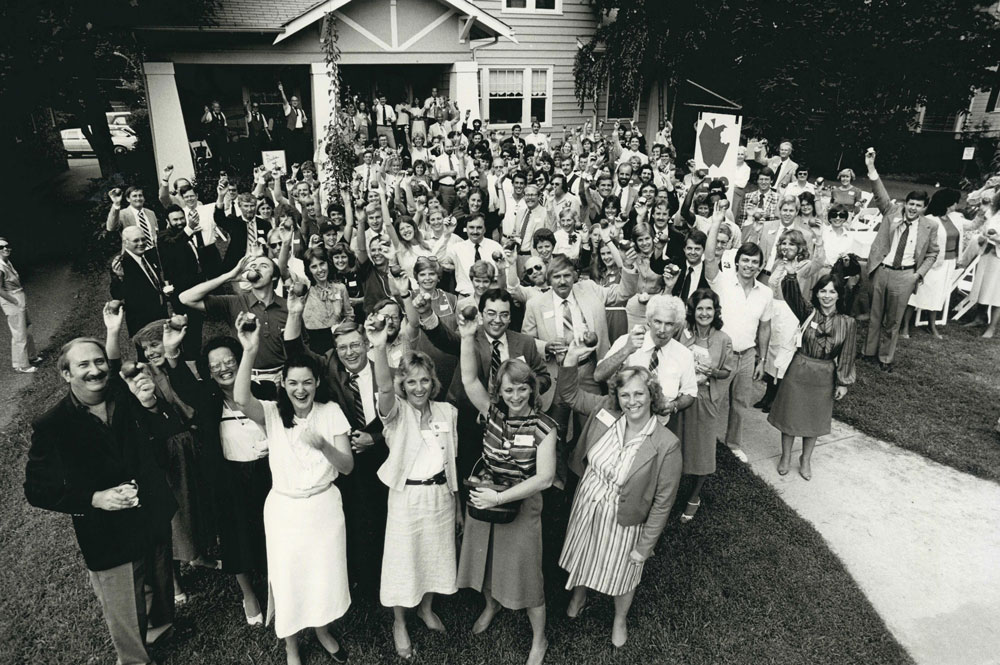 Ever heard of the pet rock?
That's not us.
The pet rock was a craze that lasted for about two weeks in the late 1970s. Like most fads, it burned out quickly. Styles and trends come and go, but things with substance will endure for the long run. We speak from experience, because Lyerly Agency has been around since disco was hot and 8-track tapes were still being made. And we've remained at the leading edge of innovation for more than 35 years.
We started in Charlotte in 1977 as Eve Communication Services, with the name and apple logo reflecting the fact that our agency was run by women. The Lyerly sisters earned a strong reputation for public relations and publicity and the agency attracted a blue-chip list of local and national clients including First Union National Bank (now Wells Fargo) and the American Red Cross. In 1985, we changed our name to Lyerly Agency to reflect the full-service agency we had become. Over the years, our communication services expanded beyond PR to include advertising, marketing and sales promotion – the whole enchilada.
In 1995, our growth led us to new quarters on Park Road in Charlotte. For the next 17 years, this would be the home of butt-kicking creativity and service for our clients. In October 2012, we bought a historic building at 126 North Main Street in Belmont, serving as the new agency headquarters. The building, which housed a bank many years ago, is the perfect place for the Lyerly brand of business. It has lots of character and proven longevity. Just like our agency.