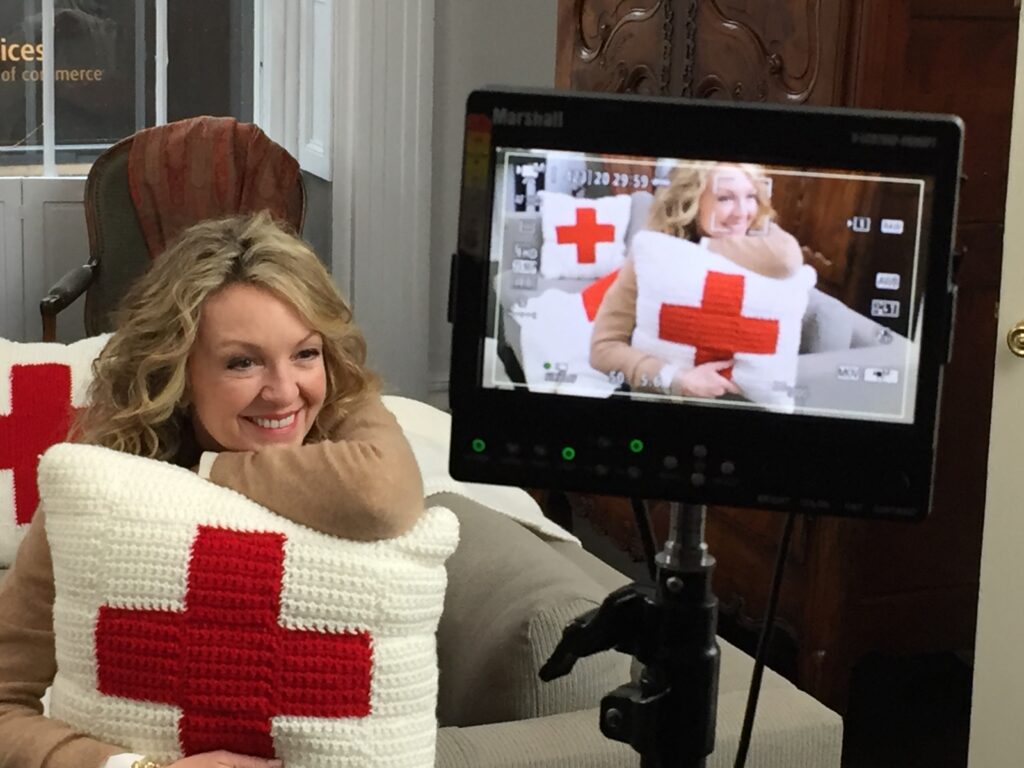 When America's Favorite Yarn brand Red Heart decided to unfold a cause-marketing campaign in conjunction with Red Cross NA, its leadership team turned toward Lyerly Agency for their brand marketing expertise as well as their previous work with the global nonprofit. To best understand the campaign's objectives and goals from day one, and strategically plan to reach audiences in the U.S. as well as Canada and Mexico, Lyerly employed its MarketSavvy process. This included a marketing audit and a comprehensive communications plan detailing marketing and public relations strategies and tactics.
Lyerly worked with the brand to strategize a full cause-marketing effort. LA's plan spotlighted Red Heart's commitment to Red Cross and goals for raising awareness about the campaign within the crafts community. The #StitchAHug initiative encourages knitting and crocheting enthusiasts to create a Red Heart Cares blanket for disaster relief victims.
To help promotion of the #StitchAHug campaign, Lyerly wrote and co-produced informational videos for the initiative's website; developed local and national public relations plans, including a satellite media tour; and managed a Red Heart employee launch event with associated press coverage. Lyerly also worked directly with the Red Heart's national spokesperson Barbara Hannah Grufferman, author of The Best of Everything After 50: The Expert's Guide to Style, Sex, Health, Money and More, for the satellite media tour, video campaign production and additional #StitchAHug opportunities.