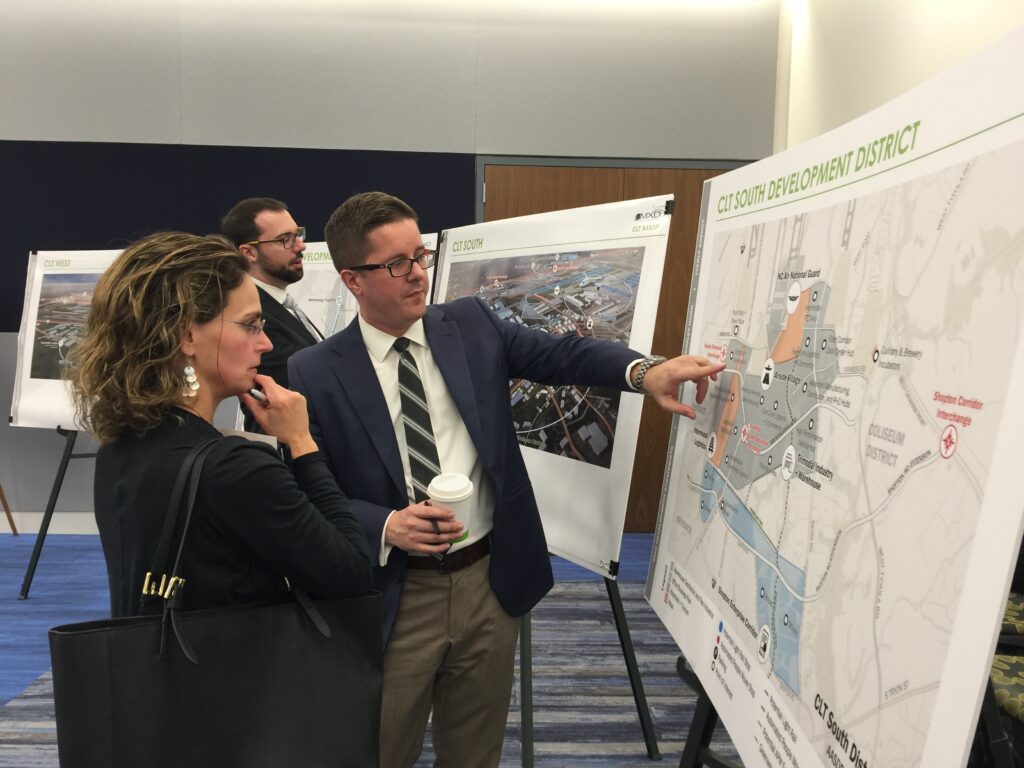 Growth at Charlotte Douglas International Airport meant a significant planning need for the future. When Charlotte City Council approved the creation of the Airport Area Strategic Development Plan, MXD Development Strategists – based in Vancouver, Canada – was hired to lead the process. Lyerly Agency joined MXD's team, charged with exploring and defining economic opportunities to develop the region surrounding the Airport and take advantage of the area's vast multimodal transportation network.
Recognizing how critical stakeholder insight and communication was to the plan, Lyerly organized and managed input sessions from regional representatives across various industries and governmental entities. LA gathered this valuable information and reported key understandings. Open houses were organized as well to share initial feedback and shape final reports.
Upon completion of the plan, the agency renamed the initiative "Project AMP (Area Master Plan)" and crafted a brochure that provides an overview of the findings.
Lyerly Agency continues its work with MXD on an additional study in Gaston County, adjacent to the airport, to focus on strategic economic synergies for growth.