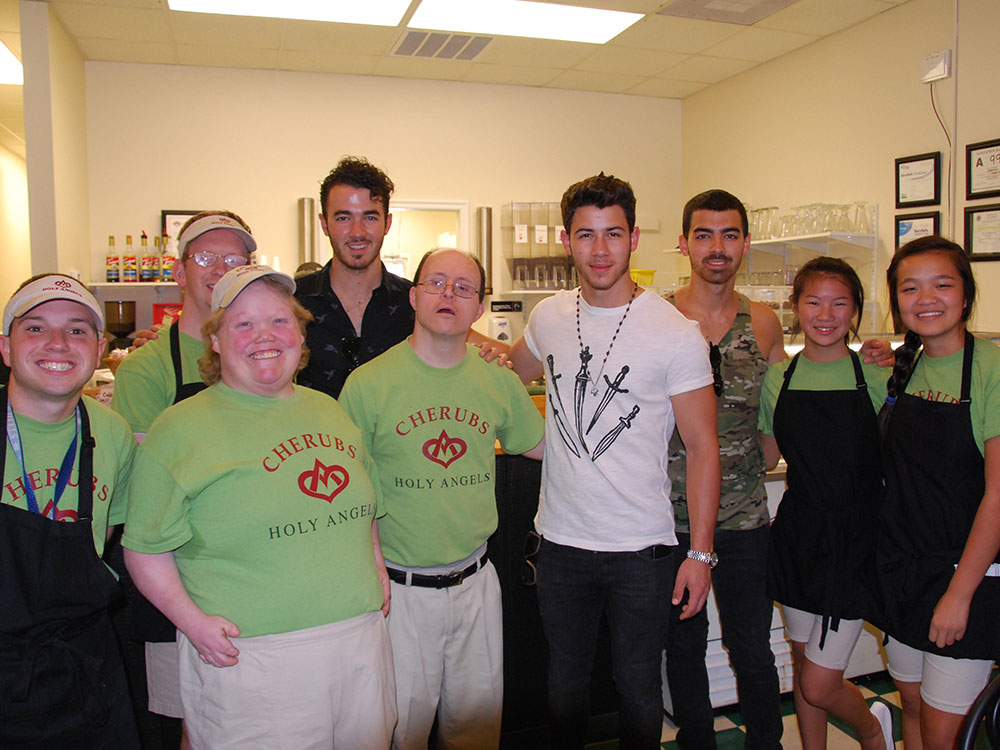 Holy Angels, a well-known Belmont, N.C., organization that offers complex and multi-layered support for individuals with disabilities, needed someone to help them tackle their dual challenges of brand marketing and fundraising. The organization, which was established in 1955 to provide specialized, round-the-clock care for individuals with intellectual developmental disabilities and delicate medical conditions, sought out Lyerly to take a strategic approach to marketing its mission and effectively engage support through fundraising communications.
Lyerly began with a Communications Audit of the organization to assess the effectiveness of its marketing communications materials for Holy Angels and two of its retail establishments that provide vocational training for some of the residents they serve: Cherubs Café and Cherubs Candy Bouquet. In an effort to enhance their existing brand, Lyerly created the tagline "Loving, living and learning for the differently able." to succinctly encapsulate the organization's mission and vision. The agency also developed an overview brochure that provides a thoughtful and engaging view of the practical application of Holy Angel's mission and vision: Its residential services; wellness and medical services; educational, habilitation and vocational services; community outreach; and recreational and creative arts programs. The team also redesigned the organization's website to make it more dynamic and to function more effectively as a fundraising tool.
In addition, Lyerly spearheaded the creation and direction of numerous videos designed to highlight Holy Angel's unique qualities and particular financial needs targeted to educate and motivate potential donors. Lyerly received two Telly Awards in separate years from international competition for video artistic excellence and their ability to capture Holy Angels' mission in a heartfelt, succinct four-minute visual portrayal. Lyerly also developed the angel spotlight program, provided speaker guidance and training, assisted with event planning, improved brand materials and consulted on a range of marketing and PR issues.