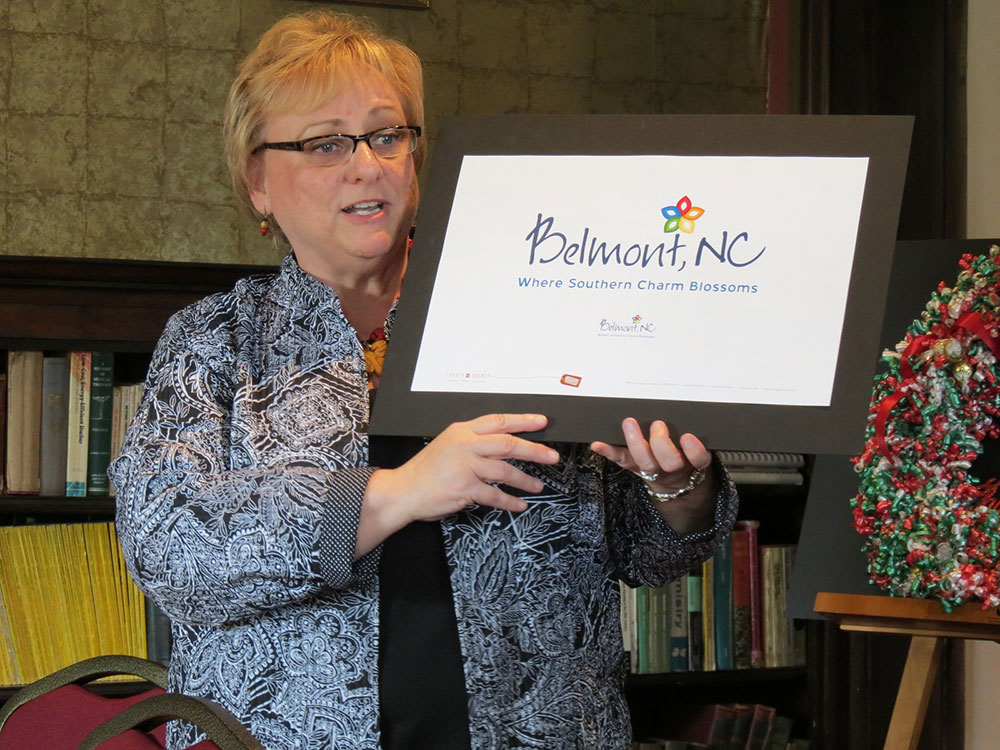 Belmont Tourism Authority, which manages tourism for the 10,000-person historic town of Belmont, N.C., was looking for an agency to assist in its branding efforts and in promoting the town to visitors and national media outlets. Lyerly employed emotional and intellectual branding techniques to increase Belmont's awareness among both local and regional audiences and worked with Belmont to create brand-rich, quality-driven messages and develop strategic solutions fitting for both short- and long-term use.
To reflect the well-known Belmont destination Daniel Stowe Botanical Garden and to capture Belmont's small-town charm, Lyerly created the tagline "Where Southern Charm Blossoms" and incorporated a colorful logo with a flower in bloom. In order to tap into the growing market, Lyerly developed a video news release featuring local attractions that was distributed via YouTube and other social media outlets. And as Belmont has grown and changed, Lyerly has updated this artistic video to reflect the city's lively offerings. This video continues to work within a targeted public relations campaign. Lyerly also designed a brochure to highlight the downtown historic district and Daniel Stowe Botanical Garden. An additional regularly updated, monthly brochure was created targeting inquisitive travelers with a desire to learn more about Belmont's current events and nearby attractions. Also, Lyerly designed the authority's website with a calendar of upcoming events, engaging photography and social monitoring integration in order to make the site more dynamic and to better track incoming traffic.
Since beginning work for the tourism authority, Lyerly has secured placement of articles locally, regionally and internationally highlighting Belmont, its amenities and its events. Coverage has extended to newspapers, magazines, television and radio broadcasts, websites and blogs, including Fox and Friends, USA Today, Huffington Post and Better Homes & Gardens. In one year alone, audience viewership for Belmont news coverage reached more than 1 billion.
By combining traditional marketing techniques along with website development and online advertising, Belmont hotels have enjoyed more than an 80% occupancy rate, while the national hotel industry average is around 65 percent.